"71 Years in the Making" GICLEE on CANVAS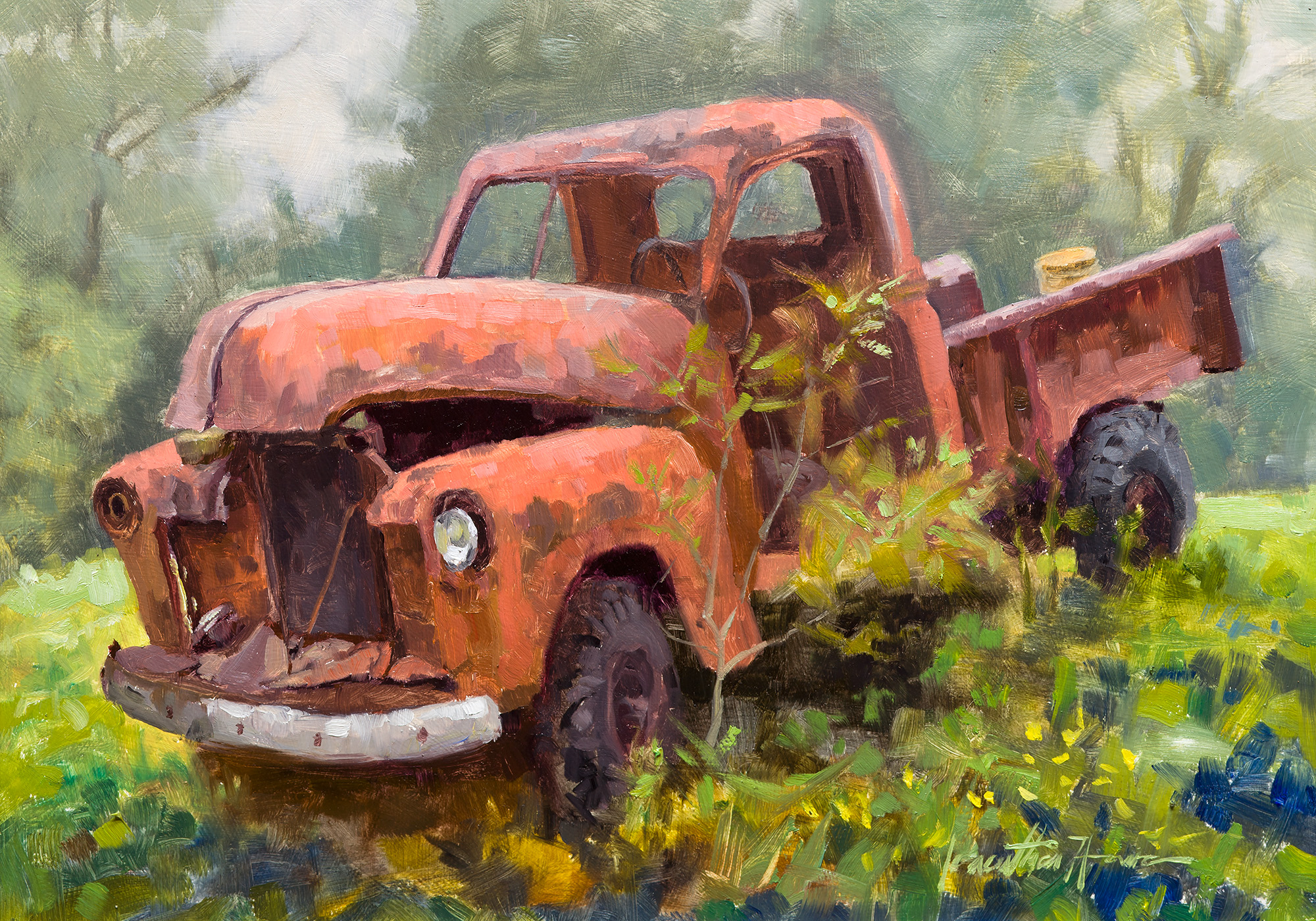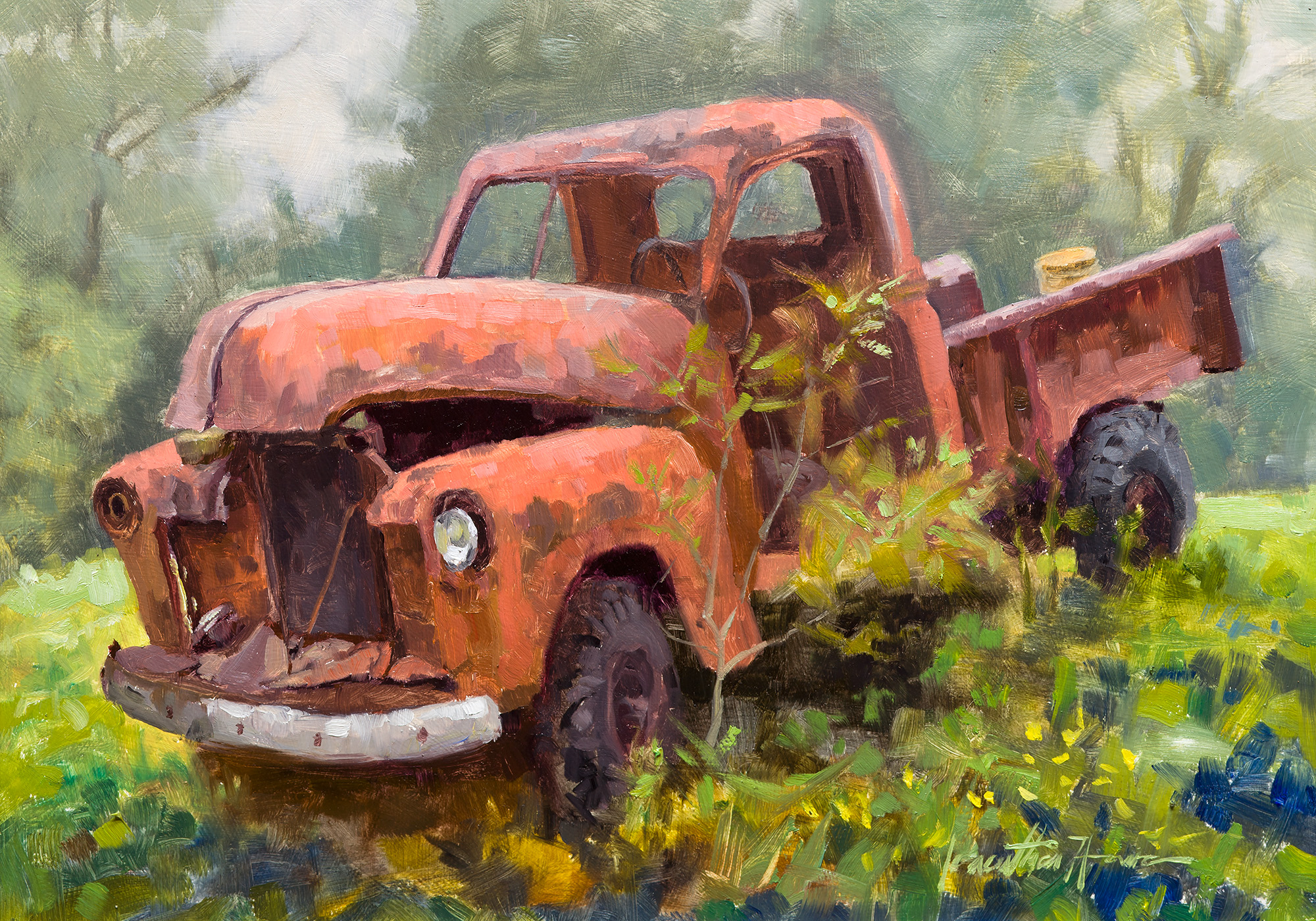 "71 Years in the Making" GICLEE on CANVAS
This 1948 Chevrolet 1-ton truck was captured on sight Plein Air style on a backroad in East Tennessee. Careful drawing and attention to detail was the highlight of this experience. There is nothing like taking in all the character of your subject from life. With over five hours of painting on sight, I feel that I caught the soul of the well used truck.
Own this plein air painting in 2 different size canvas gicleés.
Our gicleés are printed locally, using the highest quality pigments which are guaranteed not to fail for 500 years.
Each print is inspected by the artist to insure accuracy of color and quality.
This Gicleé comes pre-streched on gallery wrap canvas with hanging wire ready to put on your wall. You can also add a framing option to your order as well with 3 Different Frame Options as Shown in Pictures.
Gallery Wrap Canvas : Ready to hang on your wall

Dark Wood Floater Frame : Modern and Slim Frame 2" Deep

Gold and Black Floater Frame: Modern with a nice gold edge to make the painting stand out

Traditional Dark Burlwood: Classy solid wood frame with moca stained burl wood with silver filet to make the painting stand out
Each Giclee and frame is made to order and inspected for quality before shipping, so please allow 2 weeks for delivery to your home.